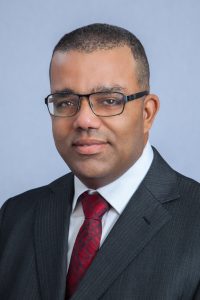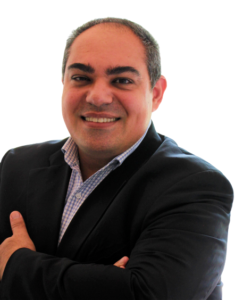 MD, Ph.D. - CEO and Founder
Bassem graduated in medicine and has worked in clinical medicine as an oncologist, in academia, and the pharmaceutical industry over the past 20 years. His experience has been primarily in oncology, pharmacovigilance, clinical research, and lab research. He holds an MSc degree in Experimental Therapeutics at the University of Oxford, UK and an MSc degree in Experimental Medicine at McGill University, Canada. He is a Ph.D. candidate in health technology assessment at the University of Toronto, Canada. Bassem is a pharmacovigilance consultant, a clinical research instructor, a graduate teaching assistant, and a lead medical writer at the University of Toronto, Canada. Bassem's areas of research are health technology assessment, decision analysis, and benefit-risk assessment.
Contact Dr. Toeama:
R.Ph., Ph.D. - Consultant, Health Economics and Outcomes Research
Bassem Hamandi is an experienced clinician, researcher and pharmacy leader working in acute care hospital settings and academia for over 18 years with clinical expertise in transplant pharmacology and infectious diseases. He is the Drug Information Coordinator at the University Health Network (UHN), Toronto, Canada, and has deep insight into hospital drug policy and drug formulary management. After receiving his Bachelor of Science in Pharmacy from the Leslie Dan Faculty of Pharmacy, University of Toronto, he completed his internship at UHN and joined the Multi-Organ Transplant Program. He obtained a Master's of Science in Clinical Epidemiology in 2008 and completed his Ph.D. in Health Outcomes Research from the University of Toronto in 2020. He is also a coordinator for the International Pharmacy Graduate Program at the Leslie Dan Faculty of Pharmacy and is a preceptor for undergraduate pharmacy students, and hospital residents. He is a peer reviewer for several journals, has presented oral and poster research presentations at local, national and international levels. and has been an invited speaker to several conferences including the World Transplant Congress. Bassem has authored and co-authored several highly cited peer-reviewed papers that include research areas in infectious diseases, solid-organ transplantation, health policy, epidemiology, and health economic evaluation.